Inversago Raises $35M to Develop Therapies for PWS, Other Disorders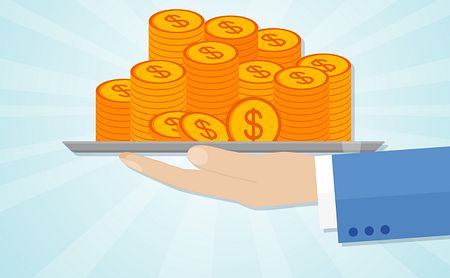 Inversago Pharma has obtained $35 million in financing to advance the development of therapies for disorders such as Prader-Willi syndrome (PWS).
The investment will support studies of INV-101, the company's lead compound, and other selected compounds for the treatment of metabolic and fibrotic (scarring) disorders. INV-101 is an inverse agonist of the cannabinoid-1 (CB1) receptor, which means it mimics the molecules that typically bind to the CB-1 receptor on cell surfaces, but causes an opposite reaction.
Evidence suggests that the CB1 pathway is activated in the majority of metabolic disorders. A previous study indicated that PWS patients, for instance, have elevated blood levels of the naturally occurring CB1 activator 2-arachidonoylglycerol, or 2-AG.
This suggests that changes in the cannabinoid system may contribute to the hallmark complications of PWS. In fact, in a mouse model of the disorder, the same study found that blocking CB-1 reduced body weight, reversed hyperphagia (excessive eating), and improved metabolic parameters related to obesity.
Although CB1 inhibitors have been developed to treat metabolic disorders, side effects affecting the central nervous system (CNS, the brain and spinal cord) have been reported.
Inversago's products such as INV-101 aim to avoid CNS involvement by acting peripherally, meaning that they target receptors outside the brain. The company sees this approach as safer while still being potent.
The "financing is a recognition of the progress achieved over the past two years by our team," François Ravenelle, PhD, the CEO and founder of Inversago, said in a press release. The funding, Ravenelle added, "allows the Company to make important strides towards its objective of leveraging the full medical potential of a peripheral CB1 blockade."
Forbion and Fonds de Solidarité FTQ led the Series B investment round. Strong participation also came from existing investors, namely Genesys, JDRF T1D Fund, Amorchem, Anges Québec Capital, and adMare BioInnovations.
Alongside their financing, the company appointed Carlo Incerti, MD, an operating partner at Forbion, as chairman of Inversago's board of directors. Other appointees included Marco Boorsma, PhD, a general partner at Forbion, and Patricia Allen, previously of Zafgen (now Larimar Therapeutics), as directors of the company.
"I am delighted to join Inversago when the Company is transitioning from the pre-clinical stage to the first human trials," said Incerti. "The science behind the CB1 pathway is extremely sound and documented and Inversago's compounds could be very impactful in therapeutic areas that are largely unmet, like metabolic dysfunctions and fibrosis."
Allen added: "I am thrilled to join the board of Inversago, one of the few companies that remains focused on developing a treatment for people with PWS, for which I remain truly passionate."