OvaScience Merging with Millendo to Focus on Treatments for Rare Endocrine Diseases, Including PWS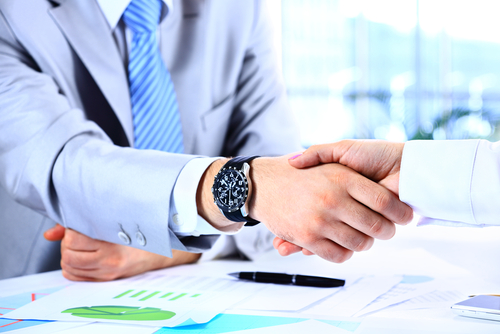 A merger between OvaScience and Millendo Therapeutics will focus on advancing Millendo's pipeline of treatments for orphan endocrine diseases (diseases involving hormones), including Prader-Willi syndrome (PWS), according to a press release.
The merged company will operate under the name Millendo Therapeutics.
"We are excited about the opportunities created by this merger, as it positions us to become a leader in rare endocrine diseases with the funding needed to pursue the potential approval and commercialization of our first-in-class programs," Julia Owens, PhD, president and CEO of Millendo, said in the release.
"Our objective has always been to deliver meaningful therapies to patients who do not have sufficient treatment options, and with this merger, the compelling clinical data for our programs, and the initiations of late-stage trials … we are optimistic that we can deliver on this vision," she said.
Millendo's investigational candidate livoletide (AZP-531) is being developed for the treatment of PWS, a disease characterized by hyperphagia — a chronic unrelenting hunger. It is designed to block the action of the hormone ghrelin, which increases the appetite. By blocking gherlin, livoletide can reduce appetite, which, in turn, should reduce food intake and obesity.
According to Millendo, livoletide, administered at 4 mg daily for 14 days, significantly reduced hyperphagia and food-seeking behaviors in a Phase 2 clinical trial in PWS patients, compared with a placebo treatment.
Livoletide is expected to advance into a pivotal Phase 2b/3 trial in PWS patients during the first quarter of 2019. The trial will enroll participants both in the U.S. and Europe.
"Following an extensive and thorough review of strategic alternatives, we believe that this merger with Millendo is the best path forward and has the potential to deliver significant and immediate value to OvaScience shareholders," said Christopher Kroeger, MD, CEO of OvaScience. "We are certain that the strength and dedication of the Millendo leadership team provides our combined company with the capabilities to develop new and much-needed therapies for patients with orphan endocrine diseases."
Besides PWS, Millendo has treatments in its pipeline for classic congenital adrenal hyperplasia, which are genetic disorders that affect the adrenal glands, and endogenous Cushing's syndrome, a condition characterized by endogenous glucocorticoid overproduction.
Millendo previously acquired Alize Pharma in its efforts to expand its program for rare endocrine diseases. Alize had initially developed the livoletide therapy candidate.