Investigational Therapy LV-101 Reduces Prader-Willi Symptoms in Children, Phase 2 Trial Shows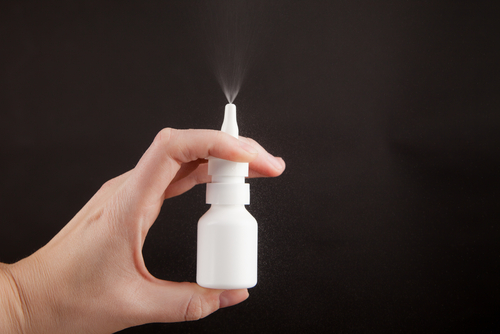 Results from a Phase 2 clinical trial show that Levo Therapeutics' lead therapy candidate, LV-101 (intranasal carbetocin), can effectively reduce symptoms of Prader-Willi syndrome (PWS) in children, the company announced.
The investigational therapy was found to decrease the patients' uncontrolled urge for food and excessive eating, with a positive effect on overall obsessive-compulsive symptoms.
Although the randomized, double-blinded Phase 2 trial (NCT01968187) was conducted in 2014, these are the first results fully disclosed to the public. They were reported in the study, "Intranasal carbetocin reduces hyperphagia in individuals with Prader-Willi syndrome," published in the journal JCI Insight.
Supported by these positive results, Levo Therapeutics is planning to begin a Phase 3 trial later in 2018 to further evaluate LV-101's effects on children ages 7-18 with PWS.
"Levo is excited that these data are now available to the PWS community, as they show the potential of LV-101 to treat this rare genetic syndrome," Sara Cotter, CEO of Levo Therapeutics, said in a press release. "Building on these promising data, we look forward to bringing intranasal carbetocin back into the clinic later this year."
LV-101 is a new formulation of carbetocin, a synthetic compound engineered to work similarly to oxytocin, a naturally occurring neuroendocrine hormone.
Studies have shown that PWS patients have less brain cells that produce oxytocin, which could in part contribute to the impaired social-emotional and feeding symptoms of the disease. LV-101 treatment may help replace some of the lacking oxytocin in these patients, while reducing the potential side effects of oxytocin administered on its own.
Carbetocin has a well-known safety profile, and is approved in more than 80 countries outside the United States for the prevention of excessive bleeding during caesarean delivery and loss of tone of uterine muscles.
The Phase 2 trial enrolled 37 children, 10 to 18 years old, with genetically confirmed PWS from three clinical centers in the United States. Participants were randomized to receive intranasal LV-101 or placebo three times daily for 14 days. The treatment was given before meals, with a single dose consisting of three pumps of the spray bottle per nostril.
Treatment with LV-101 significantly improved the children's uncontrolled urge for food and excessive eating (hyperphagia). This was demonstrated by a reduction of 15.6 points on the total Hyperphagia in PWS Questionnaire-Responsiveness (HPWSQ-R) score at the end of the treatment, compared with an 8.9-point reduction in the placebo group.
Benefits of LV-101 were also shown by the evaluation of secondary measures such as the Children's Yale-Brown Obsessive-Compulsive Scale (CY-BOCS) total score, Clinical Global Impressions of PWS (CGI), and the Food Domain of the Reiss Profile, indicating that the therapy led to meaningful improvements in behavior, drive, and severity domain scores.
Researchers found a significant change in total CGI scores of 0.8 points compared with placebo, suggesting that the treatment can reduce the children's compulsive behavior and improve their overall functioning.
The team also found that HPWSQ-R total score results were positively correlated with all the other outcome measures. This finding indicates that LV-101-related improvements in hyperphagia were linked to general symptom improvement in these patients.
The safety profile of the therapy was in accordance with previous data, with no severe treatment-related adverse events. The most common treatment-related adverse event was headaches, which affected five patients in the LV-101 group and six patients in the placebo group.
These results demonstrate that LV-101 is safe, and has the potential to manage hyperphagia and behavioral symptoms in PWS children.
"Larger trials with longer treatment duration are needed to further assess the efficacy of i.n. [intranasal] carbetocin on hyperphagia, compulsivity, and social and emotional functioning, as well as to determine if improvements in behavior complement weight reduction in individuals with PWS," the researchers wrote in the study.