PWS Community Asked to Take Part in Nov. 4 FDA Virtual Meeting on LV-001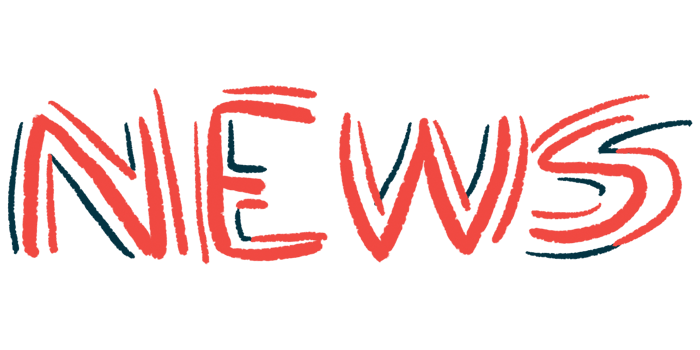 The U.S. Food and Drug Administration (FDA) is holding a public advisory committee meeting regarding LV-101 (intranasal carbetocin) as a potential treatment of distress behaviors and insatiable hunger in Prader-Willi syndrome (PWS) patients.
The Psychopharmacologic Drugs Advisory Committee meeting, to be held virtually Nov. 4 from 10 a.m. to 4 p.m. ET, represents a critical part of FDA's reviewing process of LV-101, which was granted priority review in July. A decision on whether to approve its commercial use is expected by year's end.
More information on the Thursday meeting, including its web address, will be available here no later than Nov. 2.
Advisory committees are meant to provide independent advice that contributes to FDA's regulatory decision-making, and the upcoming meeting is designed to collect insights on LV-101's merits.
At the meeting, the therapy's developer, Levo Therapeutics, will present Phase 3 clinical trial and other data on LV-101, and FDA scientists will discuss their review. Members of the public will be invited to share opinions during the "open public comment period" — scheduled between about 1:30–2:30 p.m. ET.
The Foundation for Prader-Willi Research (FPWR) is encouraging patients and their family members to participate, sharing their views and experiences regarding the benefits LV-101 can provide to the PWS community.
Interested members may submit written comments (Docket No. FDA-2021-N-0860) until Nov. 3, or request an oral presentation for the public comment period on or before Oct. 13.
Written comments received on or before Oct. 21 will be provided to the Advisory Committee, while those received after that date will be taken into consideration by the FDA.
As the public comment period is set to last only one hour, the FPWR recommends that oral presentation requests be limited to community members with direct experience with LV-101 in clinical trials.
These requests should be submitted to Joyce Frimpong, with FDA's Center for Drug Evaluation and Research, by phone (301-796-7973) or email ([email protected]). Participants' names and addresses, a brief statement of the general nature of the evidence or arguments to be presented, and the approximate time of the requested presentation should be provided.
People interested in providing oral testimony are encouraged to contact Susan Hedstrom, FPWR's executive director, at [email protected], or Paige Rivard, CEO of the Prader-Willi Syndrome Association USA, at [email protected]
The FPWR will hold a free webinar on Oct. 8, at 11:30 a.m. ET, explaining the role of the advisory committee and how the PWS community can use this opportunity to make sure its voice is heard and makes the greatest impact. The webinar will be recorded and made available to everyone who registers here.
Taken three times a day before meals, LV-101 is a nasal inhalation form of carbetocin, a lab-made compound designed to mimic the hormone oxytocin. It strongly binds to oxytocin receptors, while having a lower ability to bind to the structurally similar vasopressin receptor, which mediate distinct functions.
Oxytocin, popularly known as the "love hormone," plays a key role in the brain's reward-response system, which is involved in several behaviors and feelings, such as empathy, trust, and satisfaction from food.
People with PWS appear to have fewer oxytocin-producing brain cells, which might contribute to their social and emotional difficulties, as well as their insatiable hunger (known as hyperphagia).
LV-101 received fast track designation from the FDA for the treatment of PWS after prompting clinically meaningful reductions in hyperphagia and obsessive-compulsive behaviors in a previous Phase 2 trial (NCT01968187). The designation is meant to accelerate the therapy's review process.
The placebo-controlled Phase 3 CARE-PWS trial (NCT03649477) followed, evaluating the safety and effectiveness of two LV-101 intranasal doses (9.6 mg and 3.2 mg). A total of 130 children and adolescents with PWS were enrolled, ages 7 to 18.
Top-line data showed that eight weeks of treatment with the lower dose led to significant reductions in hyperphagia, anxiety, and distress, relative to a placebo. Notably, the higher dose failed to ease hyperphagia, and neither dose effectively reduced obsessive-compulsive behaviors.
Both doses of LV-101 were generally well-tolerated, with adverse events being mild-to-moderate in severity.
Following this placebo-controlled period, all CARE-PWS participants moved to the study's long-term follow-up period to receive their assigned dose of LV-101 or switch from placebo to one of the two doses for about a year.
During this period, additional improvements were observed and maintained. The trial is expected to finish in December 2022.