Longer Use of Intranasal Oxytocin Helped Boys With PWS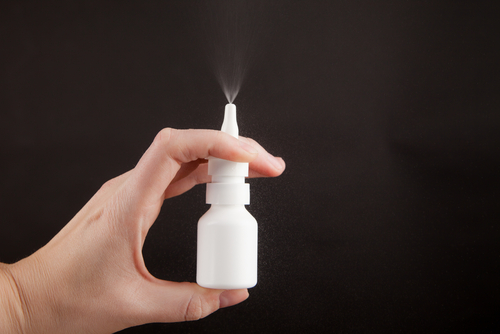 Intranasal use of the hormone oxytocin for three months had positive effects on social and eating behavior in boys with Prader-Willi Syndrome (PWS), according to a small clinical trial. 
The results suggest intranasal oxytocin also may be an effective treatment option in children with a specific genetic subtype of PWS, but individual effects should be monitored and treatment stopped if no benefits are found, researchers said.
The study, "Oxytocin in young children with Prader‐Willi syndrome: Results of a randomized, double‐blind, placebo‐controlled, crossover trial investigating 3 months of oxytocin," was published in the journal Clinical Endocrinology. 
Some of the hallmarks of PWS include excessive appetite (hyperphagia), cognitive impairment, developmental delays, and behavioral characteristics such as temper tantrums, stubbornness, and obsessive-compulsive tendencies.
Oxytocin is a hormone that plays a crucial role in reproduction, food intake, energy expenditure, and body weight, as well as various behaviors including social bonding and recognition, all of which are affected in PWS. 
While studies investigating the short-term use of oxytocin in PWS patients have produced mixed results, a clinical trial found that four weeks of oxytocin provided positive effects on social behavior in children ages 6 to 11, but not in older children. 
However, the longer-term impact of oxytocin in younger PWS children has not been explored.  
Now, researchers at the Erasmus University Medical Center in the Netherlands sought to address this gap in children with PWS ages 3 to 11.
The study included 26 children who exhibited behavioral problems, including reduced social interaction, and repetitive behavior or temper tantrums. Some had hyperphagia while others did not. All children were receiving growth hormone therapy for at least one year. 
The participants received either oxytocin or a placebo for three months, followed by a one-month washout period without medicine. Over the next three months, those who received the therapy were switched to placebo, while patients who first received placebo switched to oxytocin. 
Oxytocin (Syntocinon made by Defiante Farmaceutica) was administered twice daily, before breakfast and dinner, by inhalation through the nose. The primary outcomes were changes in social behavior and hyperphagia.
Children were examined before the start of treatment (baseline), after three months of treatment, at the end of the washout period (four months), and then at seven months after the second phase of therapy. 
Body measurements and blood tests were done, along with parent-completed questionnaires, including the Oxytocin Questionnaire and the Dykens Hyperphagia Questionnaire of eating behavior, the Repetitive Behavior Scale-Revised (RBS-R), and the Social Responsiveness Scale (SRS-P).
Overall, the median Oxytocin Questionnaire score, to assess changes in emotions and social and eating behavior, was 1.0 after oxycontin treatment and -2.0 after placebo. Positive values reflected improved behavior, and negative scores reflected deterioration.
Results of the Dykens Hyperphagia Questionnaire showed a non-significant trend toward less hyperphagia after oxytocin treatment. The total RBS-R score was 11.0 after oxytocin and 14.0 after placebo, with lower scores indicating less repetitive behavior. There was no difference between treatment and placebo in social responsiveness as determined by the SRS-P scale.
Behavior diaries completed by parents reported a trend to more positive behavior and fewer episodes of self-injurious behavior during oxytocin therapy than seen with placebo. No difference was found in reported temper tantrums or conflicts.
The findings also showed no significant differences between oxytocin and placebo in any of the questionnaires for girls. 
In contrast, the median Oxytocin Questionnaire score after oxytocin in boys was 4.5, indicating improvement, while it was -4.0 after placebo, suggesting deterioration. Likewise, in boys the change in the Dykens hyperphagia score was zero, while placebo resulted in a worsening of hyperphagia of -3.5.
Overall, for those whose PWS is caused by a deletion in chromosome 15, the Oxytocin Questionnaire score significantly improved during treatment (5.5), compared to deterioration (-1.5) during placebo. The Dykens hyperphagia score also significantly improved during oxytocin. Similar results were found in boys who carry the deletion. 
Analysis of children who inherited two maternal copies of chromosome 15 (uniparental disomy) found no differences between oxytocin and placebo.
Oxytocin therapy was well-tolerated, with no treatment-related serious adverse side effects. Compliance was high, with only a few parents reporting an occasional missed dose. 
The single serious side effect, a case of gastroparesis — a condition in which the stomach cannot empty in the normal way — was reported in a child on placebo; it likely was due to an infection, the scientists noted. Five patients reported headache, four during placebo and one during oxytocin, and nasal irritation was experienced by two receiving placebo and one with oxytocin. No differences in blood pressure, fasting glucose or insulin levels were observed between the two groups
"Intranasal oxytocin treatment has positive effects on social and eating behaviour in 3–11 years aged boys with PWS and in children with a deletion without safety concerns," the team wrote. "Intranasal oxytocin in children with PWS might be considered, but individual effects should be carefully evaluated and treatment discontinued if no effects are found."