FDA Grants Orphan Drug Status to Auris' Intranasal Betahistine for Treatment of PWS-linked Obesity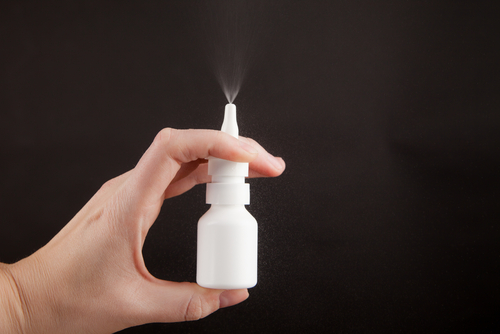 The U.S. Food and Drug Administration has granted an orphan drug designation to Auris Medical for its intranasal betahistine product for the treatment of obesity associated with Prader-Willi syndrome.
In addition to Prader-Willi syndrome, the company also has plans to expand the betahistine development program to include depression and attention-deficit/hyperactivity disorder (ADHD).
Auris has signed a binding letter of intent to in-license exclusive rights to two U.S. patents covering the use of betahistine for these two medical conditions, it announced.
"We are very excited to address additional neurological and metabolic disorders with our intranasal betahistine program," Thomas Meyer, PhD, founder, chairman, and CEO of Auris Medical, said in a press release.
Betahistine is a small molecule with a similar chemical structure and activity to histamine. Unlike histamine, however, it can cross the blood-brain barrier and reach the brain.
By working as a partial H1 histamine receptor agonist and an H3 receptor antagonist, betahistine can enhance inner ear and cerebral blood flow. It can also promote histamine release in the brain, as well as of acetylcholine, dopamine, and norepinephrine — major brain signaling molecules — resulting in overall brain stimulation.
An oral formulation of betahistine is currently approved in about 115 countries worldwide, but not in the United States, for the treatment of vertigo and Meniere's disease.
The treatment has shown a good safety profile, but its clinical use has been challenged by its poor stability and activity upon oral administration. The new intranasal administration, however, seems to increase betahistine bioavailability by up to 29 times, overcoming a major limitation for its clinical use.
"Histamine plays a key role in the regulation of a wide range of behavioral and physiological functions, including appetite, drinking, sleep, wakefulness, learning, attention and memory. … Our intranasal formulation allows for significantly higher plasma exposure, which is expected to translate into better therapeutic outcomes and open up new therapeutic uses," Meyer said.
Increasing evidence suggests that inhibition of H3 histamine receptor can treat cognitive disability and excessive daytime sleepiness. H1 histamine receptor is also known to be an important modulator of food intake and appetite.
Prader-Willi syndrome is a rare genetic disorder characterized by progressive obesity, behavioral issues, delayed cognition, and sleep disturbances. Given the broad mode of action of betahistine, this new formulation could bring hope to patients with the disease.
Betahistine is also expected to offer therapeutic benefits in ADHD and atypical depression, which manifests as mood reactivity, fatigue, excessive somnolence, increased appetite or weight gain, and cognitive deficits.
Auris is preparing to launch two proof-of-concept studies with intranasal betahistine during the first quarter of 2019. A Phase 2 trial will examine its potential as vertigo treatment, and a Phase 1b study will address its use for antipsychotic-induced weight gain.
Based on trial results and future meetings with regulatory agencies, the company is planning to begin the clinical development of betahistine in the new therapeutic indications.